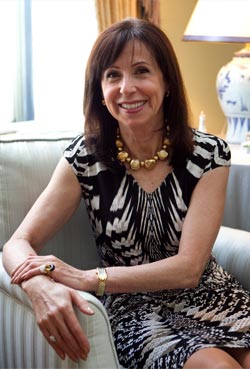 Credit: Pierre Obendrauf, The (Montreal) Gazette
For the past three decades, Alison Silcoff has produced and coordinated some of the highest profile corporate, social and non-profit events across Canada, the United States and Europe. A dynamic professional, she has a solid track record, with a client-base ranging from Ernst & Young and Bank of Montreal to the Canadian Cancer Society and Young Presidents' Organization (YPO). Her events are known for high quality, attention to detail and worldly sophistication which make them truly unforgettable.
A London native and Cambridge University graduate, with many years of corporate experience in Europe and North America, Alison Silcoff brings a refined British polish to events both large and small. From Paris, London, Stockholm and St. Petersburg, to New York, Chicago and Los Angeles, as well as her home base in Montreal and across Canada, Alison and her team have organized the events which have left cities talking. She is bilingual in English and French. Through her international engagements and background, she has strong contacts with the world's most outstanding talents: the most exciting entertainers, caterers, and decorators, as well as specialist suppliers of all kinds.
Alison Silcoff and her staff have created large-scale, flagship events for a long list of corporate and non-profit clients. Yet her talents are also available for organization of the most intimate of meetings or the most private of functions. For Alison, no event is too small. No detail is too minute. And no standards are too high. Her business philosophy dictates that every special event - whether it be a week-long corporate meeting or a creative theme party - should really go the extra mile.